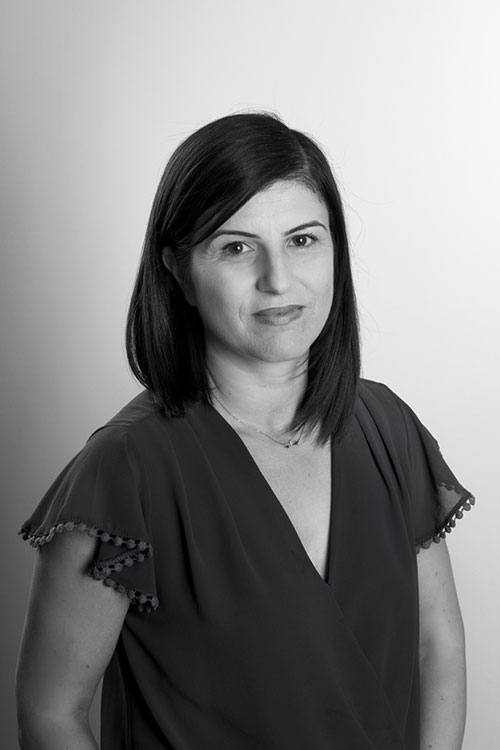 Corporate Law

Commercial Law

Competition Law

Finance Law

Contract Law

Banking Law

Equity and Trusts

Intellectual Property Law
Partner

Practice:

Andri Elia is leading the corporate law department of the firm. She has extensive experience and expertise in the fields of corporate law, commercial law, banking law, finance law, competition law and contract law.
She handles with excellence and professionalism issues covering mergers, acquisitions, takeovers, demergers, disposals, commercial agreements, joint ventures, agency and distribution agreements.
In addition, she advises clients on complex and challenging banking law issues like borrowing in swiss franc, bank security issues, bank bonds and bail in.
She frequently drafts sophisticated property sale agreements for one of the larger real estates of the country.
She represents clients before the Commission for the Protection of Competition on issues relating to competition law.
Her clientele is comprised of some of the larger real estates, credit institutions, retail, mine and laboratory firms in the country.
Path:
She is a graduate of the American Academy, Larnaca. In 1999 she graduated from Essex University where she obtained her LLB degree with Honors. In 2000 she graduated from King's College London where she obtained her LLM degree in Corporate and Commercial Law.
She was admitted to the Cyprus Bar Association in 2001, and joined the firm the same year as associate. In 2008 she became partner in the firm.