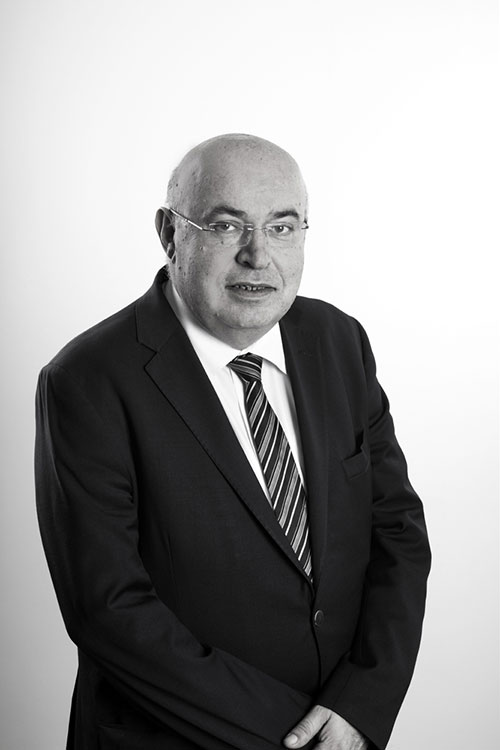 Banking and Finance Law

Contract Law

Company Law

Commercial Law

Property Law

Construction Law

Tort Law

Criminal Law

Employment Law

Administrative Law

Family Law
Director

Practice:

Constantinos Kallis is the founder and managing director of Kallis & Kallis LLC and has a wide scope of expertise and experience across numerous legal practice areas. He is nationally recognized and respected among the legal and the business world for his litigation skills, legal knowledge and inherent talent both in civil and criminal cases.
Throughout his career he has represented before the Cyprus District Courts, the Assize Courts, the Supreme Court, the Administrative Court, the Industrial Tribunals, the Family Courts and Rent Control Tribunal with great success some of the most high profile, complex and most significant cases of the country. He is widely acknowledged for his practical, strategic and value for money advices to his clients.
He is offering on a daily basis his legal advice and services at the highest level to some of the most important financial and credit institutions of the country. He has drafted multi-million contracts for national and cross-border transactions and he often offers his advice and services on corporate and commercial matters.
In his portfolio he has some of the most important credit institutions, mining, construction, insurance, tourist and retail firms of the country to whom himself and his associates through his leadership and strategic guidance offer for years a complete legal service.
Path:
He has graduated the prestigious Aristotle University of Thessaloniki in Greece in 1987 where he obtained the Degree in Law. He has subsequently undertaken his pupillage in the renown law firm of Lefkos Clerides & Sons where he was employed until 1991. In 1988 he was admitted to the Cyprus Bar Association.
In 1991 he founded the law office in Nicosia and since then with his vision and leadership the office has expanded into one of the leading law firms in the country consisting of more than 15 partners, associates and staff and with a network of affiliate law firms across Cyprus and around the world.

Professional Bodies:
Between the years of 1992 - 1999 he was appointed by the Council of Ministers as a member of the Board of Cyprus Securities and Exchange Commission. He used to be a member of the Council of Nicosia Bar Association and also a member of the Stock Exchange Committee of the Cyprus Bar Association. Moreover, he is a judge of the Appeal Commission of the Cyprus Football Association.

Charity Work:
He is president and among the founders of the non – profitable organization «Runner Club Phidippides» which offers exercise and training to people with mental retardation and special needs since 2005.