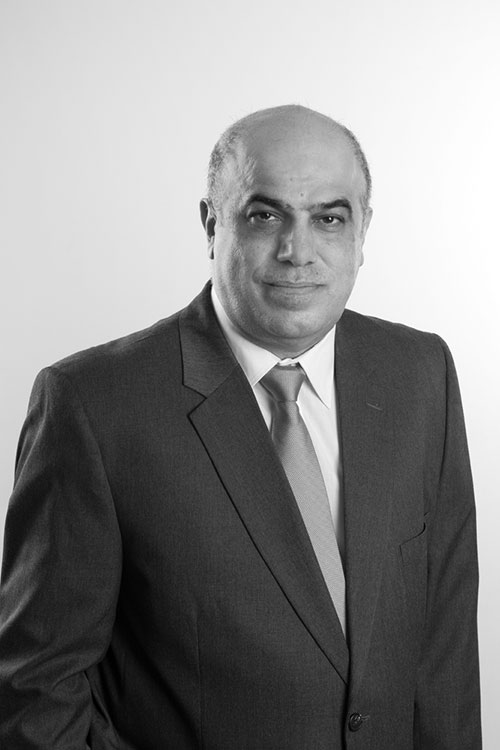 Banking Law

Commercial Law

Contract Law

Tort Law

Property Law

Criminal Law

Employment Law

Administrative Law

Inheritance Law
Director

Practice:

Diomedes Kallis is a managing Director at Kallis & Kallis LLC. His talent, hard work and persistence contributed to the dynamic expansion of the litigation department of the law firm which mark it as one of the leading and larger ones in the country.
He has a wide scope of expertise and experience across numerous legal practice areas. On a daily basis he undertakes work for some of the larger and most important credit and financial institutions of the country in the issues of banking and finance, money borrowing, debt collection and real estates disposals. He is widely recognised for his litigation skills and legal knowledge.
On a daily basis he appears before the Supreme Court, the Cyprus District Courts, the Assize Courts, the Administrative Court, the Rent Control Tribunals and the Employment Tribunals to promote the best interests of each and every client.
Path:
Mr Diomedes Kallis has obtained his law Degree from the University of Wales in 1991. Between the years of 1991 – 1992 he has undertaken his pupillage in the prestigious law firm of Kyriacos Michaelides and in 1992 he was admitted to the Cyprus Bar Association.
In 1992 he joined his brother Constantinos Kallis and they jointly formed the law office K. Kallis & D. Kallis.
Professional Bodies:
The respect of his peers to his vision, skills and professionalism led to his repetitive election as Vice – President of the Board of the Cyprus Bar Association from 2006 until 2020. In the elections of 2020 he has been elected as a member of the Cyprus Bar Association. In addition, he is a Board Member of the Legal Council of the Republic of Cyprus.
He has been elected to represent numerous times the Cyprus Bar Association to the Parliament, the Council of Bars and Law Societies of Europe. Moreover, he used to be a member of the Executive Committee and a member of the Committee of Political Institutions of the Cyprus Bar Association.