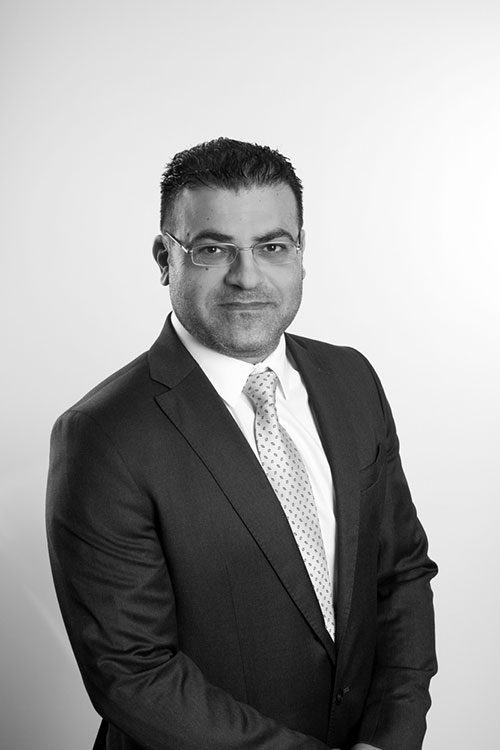 Commercial Law

Contract Law

Personal Injury and Medical Law

Media Law

Banking Law

Property Law

Tort Law
Partner

Practice:

He is leading the personal injury, medical law, media law and commercial law department of the firm.
He is a highly-respected litigator and negotiator among his peers with experience and expertise in commercial law, contract law, personal injury law, medical law, banking law, property law, tort law and media law.
He acts for clients in challenging and complex local and cross border commercial law cases. Moreover, he has litigated successfully for clients in numerous personal injury cases as a consequent of road traffic accidents, employment accidents etc.
He acts for some of the most significant firms in the fields of banking and finance, construction, retail, and insurance in the country.
Path:
In 2003 he graduated from Sussex University where he obtained his LLB degree with Honors. He was admitted to the Cyprus Bar Association in 2004, having joined Kallis & Kallis in 2003 as a pupil. In 2008 he became partner in the firm.